Pageant Director and Choreographer
Tonille Simone Watkis

Tonille Simone Watkis is the reigning Miss Connecticut Caribbean United States and Miss Black Connecticut. She will go on to compete in the Miss Black United States and Miss Heritage Global pageants later this year. She is also an actress, dancer, and youth minister. She received her Bachelors of Fine Art in Theatre- Acting from Adelphi University in New York and a diploma for studying Shakespeare & Classical Acting from the London Academy of Music and Dramatic Art in England. It is Tonille's duty to empower youth and inspire them to discover and fulfill their purpose through theatrical outreach and performance.
Tonille would like to thank the board members of the West Indian Social Club for the opportunity to direct the 2016 Miss West Indian Scholarship Pageant.
As a former contestant herself, she is excited to pass on her knowledge as a coach and mentor to this year's contestants. She aims to help them build their confidence, poise, and presence in preparation for the big day. Tonille would like to thank the members of the West Indian Club for extending this opportunity to her.
Jessimar Ewart

Mr. Jessimar Ewart has been in the performing arts since age 9. He performed in many festivals in Jamaica. He attended the Edna Manley Visual and Performing Arts School where he received a certificate in the Arts. He is also a former member of the Ashe Performing Arts and the Cathy Levy Little People and Teen players. He is a board member, instructor, and performer for the Caribbean American Dance Company located in Hartford, Connecticut. He loves the arts and wants to open his own performing arts company in the near future.

Your Lawyer, Your Side
Learn More
Call: 860-524-1862 - www.tdormanlaw.com
Immigration Law • Family Law • Estate Planning
• Real Estate Transactions
Immigration • Naturalization
• Deportation/Removal Defense • Criminal Defense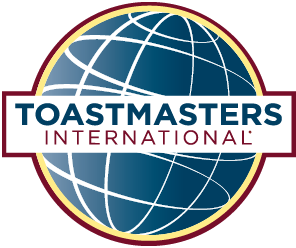 CATCH
Learn More
Improve Skills In
Communication
Toastmasters
Improve Skills In
Leadership
Improve Skills In
Listening
Learn How To
Give Positive Feedback
Opportunities To
Network
Develop Greater
Self-Confidence
Time To Get Better At
Public Speaking!
Tax and Accounting
W.L.B Mortgage & Financial Services, LLC
Ferron's W.I Shipping Co., LLC - "Shipping To Anywhere In The World!"
Jamaica National - Authorized Agent
At Your Service For 40+ Years!
Learn More
Caribbean Travel Agency, Inc
Call: 860-242-1988 / 860-242-0378 - www.carib-travel.com
AD