Digital Literacy
Updates From The Digital Literacy Program!
What Is Digital Literacy

According to the American Literacy Association, Digital Literacy is "the ability to use information and communication technologies to find, evaluate, create, and communicate information, requiring both cognitive and technical skills." It can be viewed in three ways:
Finding and consuming digital content

Finding and consuming digital content is like reading a book, such as turning on the device and flipping pages back and forth so it can be view as "online reading." It is learning to search for content in online space. Individuals need to have the ability to search engine using key words and navigate those results, including assessing the reliability of authors and websites.

Creating digital content
It includes writing in digital formats such as email, blogs, and Tweets. It also includes creating other forms of media, such as videos and podcasts.
Communicating or sharing it
Digital writing is generally used to communicate with others
Examples of Digital Literacy

Research – the ability to discover information with digital tools and evaluate the reliability of such information sources
Productivity – the use of digital tools to improve productivity at work and study
Communication – the use of digital communication tools such as voice-over-ip application that allows you to join online classes
Coding – the ability to code scripts that automate work or calculate something
Maker Culture –the designing and making things with digital tools
Games – the ability to play videos games
Economic Participation – the ability to use the productivity tools used by businesses and employers
Social Participation – the ability to socialize in the digital environments
Media Participation – the ability to publish content to internet to reach a large audience
Defensive Computing – basic awareness of information security and the steps to reduce risks in a digital environment
Technology is constantly evolving making it a necessity to get and maintain strong digital literacy skills.  After all, it is consumption, creation, or communication of digital material. It provides opportunities to leverage digital texts, tools for design, creating, play, and problem solving.
Digital Literacy Instructor teaches computer, Internet, smartphones, social media, and help students develop the essential skills they need to use digital technologies with confidence.

Your Lawyer, Your Side
Learn More
Call: 860-524-1862 - www.tdormanlaw.com
Immigration Law • Family Law • Estate Planning
• Real Estate Transactions
Immigration • Naturalization
• Deportation/Removal Defense • Criminal Defense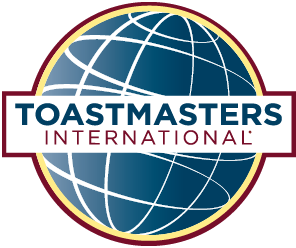 CATCH
Learn More
Improve Skills In
Communication
Toastmasters
Improve Skills In
Leadership
Improve Skills In
Listening
Learn How To
Give Positive Feedback
Opportunities To
Network
Develop Greater
Self-Confidence
Time To Get Better At
Public Speaking!
Tax and Accounting
W.L.B Mortgage & Financial Services, LLC
Ferron's W.I Shipping Co., LLC - "Shipping To Anywhere In The World!"
Jamaica National - Authorized Agent
At Your Service For 40+ Years!
Learn More
Caribbean Travel Agency, Inc
Call: 860-242-1988 / 860-242-0378 - www.carib-travel.com
AD