Mission & Vision Statement
Who We Are And What We Believe In!
Our Mission:
The West Indian Social Club of Hartford promotes, articulates, interprets, and preserves West Indian and Caribbean culture.
Our Vision:
The West Indian Social Club of Hartford is a cultural center of educational, entertainment, and serves as a migrant resource of the West Indian and Caribbean-American culture.
Our Values:
Innovation – We will encourage the creation of progressive business developments and productive partnerships with our patrons, members, and the community

Integrity – We will strive to demonstrate the highest ethical and professional standards for our patrons, members, and the community

Cultural Competency – We will recognize and respect the diversity of our patrons, members, and the community

Education – We will enhance the knowledge of our members and their families by providing community programs, resources, and services to support the cultural, intellectual, and social growth of our people

Your Lawyer, Your Side
Learn More
Call: 860-524-1862 - www.tdormanlaw.com
Immigration Law • Family Law • Estate Planning
• Real Estate Transactions
Immigration • Naturalization
• Deportation/Removal Defense • Criminal Defense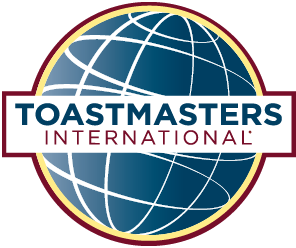 CATCH
Learn More
Improve Skills In
Communication
Toastmasters
Improve Skills In
Leadership
Improve Skills In
Listening
Learn How To
Give Positive Feedback
Opportunities To
Network
Develop Greater
Self-Confidence
Time To Get Better At
Public Speaking!
Tax and Accounting
W.L.B Mortgage & Financial Services, LLC
Ferron's W.I Shipping Co., LLC - "Shipping To Anywhere In The World!"
Jamaica National - Authorized Agent
At Your Service For 40+ Years!
Learn More
Caribbean Travel Agency, Inc
Call: 860-242-1988 / 860-242-0378 - www.carib-travel.com
AD
Our Story
The West Indian Social Club (WISC) of Hartford, founded in 1950, is a cultural and social organization dedicated to the mission of preserving the cultural heritage of the West Indian community in the Greater Hartford area.
The WISC was established to serve the Greater Hartford West Indian population who came in support of the United States World War II efforts. The early population of primarily farm workers started out from humble beginnings, but they had high hopes for the future. They were greatly influenced by West Indian visionaries to improve the quality of life, to preserve the cultural heritage, and to promote economic development in West Indian communities, both at home and abroad. Some of these visionaries include Marcus Garvey, Michael Manley, Alexander Bustamante, Eric Williams, Grantley Adams, and Cheddi Jagan.
Over the years, WISC's members have spawned a number of other community service organizations. They include the West Indian Foundation that accepts tax-deductible contributions for local cultural and development programs, and the West Indian American Conference Center. The center offers a 40,000 square-foot space for conference, a Community Center, and an entertainment hall. This center attracts activities and businesses to promote economic development while preserving the West Indian cultural heritage in the Greater Hartford area.
The WISC is a founding member of the National Association of Jamaican and Supportive Organization (NAJASO). WISC members are also officers in several national and international umbrella organizations which include, but are not limited to, the National Association of Jamaican and Supportive Organization (NAJASO), and The Jamaica Diaspora Conferences.
The WISC has made great strides over the past 64 years, and our aim is to establish sustainable foundations for the next 100 years. To this end, the WISC has partnered with The Education for Development and Support Network (EDSN) to establish a sustainable cultural and socioeconomic foundation. EDSN is a Connecticut-based trust dedicated to reducing the digital knowledge divide in Special Interest Communities (SIC) of self-help (autonomous) individuals. With EDSN's support, the vision of WISC will be accelerated to enable its members to access appropriate Information Technology's tools and capabilities; to maximize opportunities; to enjoy the privileges of emerging technologies; and to manage the side effects and responsibilities these technologies bring to their families at home and abroad.
The WISC is proud to preserve and to cherish the legacy that has been entrusted to us by our founders and members.