Birthday Fridays
Birthday celebration every month. Eat, Drink, Dance, Have Fun, Win Prizes….
Birthday Friday at WISCOH is one of the best place in Hartford to Celebrate your birthday with family, friends, and strangers.
What is Birthday Friday?
Birthday Friday celebration is one of Hartford, Connecticut best kept secrets. Do you have a birthday that falls in one of the following months?
January | February | March | April | May | June | July | August | September | October | November | December
If you answered, yes, then Birthday Friday is definitely for you. Originally constructed to celebrate the Birthdays of the members of the social club, it has grown from just their friends and family members to the community and beyond. Come celebrate your birthday, relax, unwind, dance, and have fun.
Upcoming Birthday Friday Schedule
West Indian Social Club of Hartford, Inc.
3340 Main St., Hartford, CT 06120
West Indian Social Club of Hartford, Inc.
3340 Main St., Hartford, CT 06120
West Indian Social Club of Hartford, Inc.
3340 Main St., Hartford, CT 06120
No event found!
Birthday Friday March 2022
Album Details
Photographers:
JOHN ALISTA @johnalista
RACQUEL WALKER @roc_haddington
Birthday Friday November 2021
Birthday Friday Committee/Team
List of Birthday Friday Sponsors
Would you like to sponsor Birthday Friday?
Some Benefits for Business Sponsorship?
Create Opportunities

Support the Community you do business in

Build Trust
Brand Awareness & Recognition
Some Benefits for Personal Sponsorship?
Support Friend/Family Celebrating a Birthday
Create Opportunities
Get Recognition while Celebrating Life
Interested in Sponsorship? Email: westindiansocialclub@wiscoh.org
Subject: Birthday Friday Sponsorship.

Your Lawyer, Your Side
Learn More
Call: 860-524-1862 - www.tdormanlaw.com
Immigration Law • Family Law • Estate Planning
• Real Estate Transactions
Immigration • Naturalization
• Deportation/Removal Defense • Criminal Defense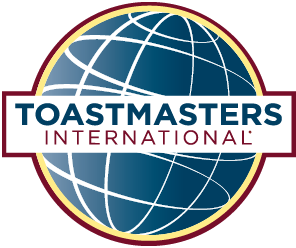 CATCH
Learn More
Improve Skills In
Communication
Toastmasters
Improve Skills In
Leadership
Improve Skills In
Listening
Learn How To
Give Positive Feedback
Opportunities To
Network
Develop Greater
Self-Confidence
Time To Get Better At
Public Speaking!
Tax and Accounting
W.L.B Mortgage & Financial Services, LLC
Ferron's W.I Shipping Co., LLC - "Shipping To Anywhere In The World!"
Jamaica National - Authorized Agent
At Your Service For 40+ Years!
Learn More
Caribbean Travel Agency, Inc
Call: 860-242-1988 / 860-242-0378 - www.carib-travel.com
AD