The #1 and the original West Indian Independence Celebration Week in Hartford, CT.
West Indian Independence Celebration Week – The call to celebrate all islands in and around the Caribbean Sea!
Celebration Week!
THANK YOU

Welcome to Celebration Week!
COME OUT AND REPRESENT
Thanks for supporting Hartford, CT's West Indian Independence Celebration Week.
Bring the Energy & Positive Vibes! Only you can make summer in Hartford fun.

Celebration Entertainer Music Video Highlights
WISC Celebration Ticket Outlets
Reserve your Tickets now! Events at the West Indian Social Club of Hartford.
EVENTBRITE >
Order Online | Easy, Quick – No waiting in Last minute lines. Just a click away.
Lion's Den Vegetarian
3347 Main St, Hartford, CT 06120
Main Bar @ The West  Indian Social Club
3340 Main St, Hartford, CT 06120
Other Programming from WISCOH
Year round there are numerous events happening at the West Indian Social club of Hartford. Check out some highlights below. Have and event idea that will benefit the community? Join our team, then learn to lead and bring your idea to life.
More celebration EVENTS by friends of the West Indian Social Club of Hartford.
Support the community. Share your culture with the world. Positive people doing positive things makes the world a better place.
Hartford Athletic
Caribbean Soccer Night
Taste of The Caribbean
& Jerk Festival
WIIC Hartford
Independence Celebration Parade

Your Lawyer, Your Side
Learn More
Call: 860-524-1862 - www.tdormanlaw.com
Immigration Law • Family Law • Estate Planning
• Real Estate Transactions
Immigration • Naturalization
• Deportation/Removal Defense • Criminal Defense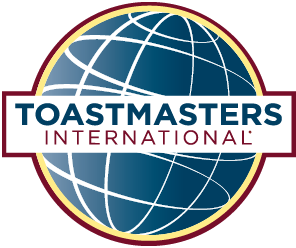 CATCH
Learn More
Improve Skills In
Communication
Toastmasters
Improve Skills In
Leadership
Improve Skills In
Listening
Learn How To
Give Positive Feedback
Opportunities To
Network
Develop Greater
Self-Confidence
Time To Get Better At
Public Speaking!
Tax and Accounting
W.L.B Mortgage & Financial Services, LLC
Ferron's W.I Shipping Co., LLC - "Shipping To Anywhere In The World!"
Jamaica National - Authorized Agent
At Your Service For 40+ Years!
Learn More
Caribbean Travel Agency, Inc
Call: 860-242-1988 / 860-242-0378 - www.carib-travel.com
AD