Membership Application
Join The West Indian Social Club!
The West Indian Social Club of Hartford, Inc
The West Indian Social Club of Hartford, Inc ( WISCOH, WISC) was established in 1950, as a 501c7 organization, to serve as a cultural and social organization for the Greater Hartford West Indian and Caribbean population who migrated to support the United States during World War II. 
This population primarily consisted of farm workers who started from humble beginnings but had high hopes for the future. They were greatly influenced by West Indian visionaries such as Marcus Garvey, Michael Manley, Alexander Bustamante, Eric Williams, Grantley Adams, and Cheddi Jagan. Inspired by these visionary leaders, the farm workers aspired to improve their quality of life, preserve their cultural heritage, and work towards economic prosperity within their local and international West Indian and Caribbean communities.
Our Mission:
The West Indian Social Club of Hartford promotes, articulates, interprets, and preserves West Indian and Caribbean culture.
Our Vision:
The West Indian Social Club of Hartford is a cultural center of educational, entertainment, and serves as a migrant resource of the West Indian and Caribbean-American culture.
Our Values:
Innovation – We will encourage the creation of progressive business developments and productive partnerships with our patrons, members, and the community

Integrity – We will strive to demonstrate the highest ethical and professional standards for our patrons, members, and the community

Cultural Competency – We will recognize and respect the diversity of our patrons, members, and the community

Education – We will enhance the knowledge of our members and their families by providing community programs, resources, and services to support the cultural, intellectual, and social growth of our people
Since the inception of this organization, there are many offspring that continues to carry the vision of our found fathers and make it the vibrant community it is today.
Some examples are:
The West Indian Foundation (WIF) – Uses tax-deductible contributions to develop and provide educational and cultural programs

Taste of the Caribbean – Provides cultural programs on an annual basis to the community at large

The West Indian Independence Committee (WIIC) – Focuses on the annual West Indian Parade to the Greater Hartford Community

The Sportsman Club & Cricket Hall of Fame – Focuses on the development & preservation of cricket in Caribbean History

The Friendship Group – Consists of several community organizations to provide scholarship for college-bound students 

WISC is a founding member of the National Association of Jamaican and Supportive Organization (NAJASO) based in Maryland, USA

WISC members serves in various positions in the national and international umbrella organizations, such as The Jamaica Diaspora Conference
The organization also offers a 17,500 sq ft facility that serves the community.
WISC is proud to preserve and to cherish the legacy that has been entrusted to us by our founders and members.
Email to: westindiansocialclub@wiscoh.org  OR Mail/Drop off In-Person at: 3340 Main St., Hartford, CT 06120

Your Lawyer, Your Side
Learn More
Call: 860-524-1862 - www.tdormanlaw.com
Immigration Law • Family Law • Estate Planning
• Real Estate Transactions
Immigration • Naturalization
• Deportation/Removal Defense • Criminal Defense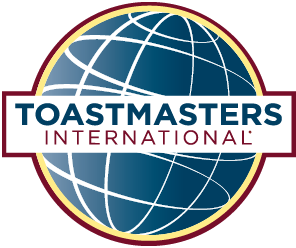 CATCH
Learn More
Improve Skills In
Communication
Toastmasters
Improve Skills In
Leadership
Improve Skills In
Listening
Learn How To
Give Positive Feedback
Opportunities To
Network
Develop Greater
Self-Confidence
Time To Get Better At
Public Speaking!
Tax and Accounting
W.L.B Mortgage & Financial Services, LLC
Ferron's W.I Shipping Co., LLC - "Shipping To Anywhere In The World!"
Jamaica National - Authorized Agent
At Your Service For 40+ Years!
Learn More
Caribbean Travel Agency, Inc
Call: 860-242-1988 / 860-242-0378 - www.carib-travel.com
AD