What is Community Engagement?
What Is It And How Can You Get Involved!
What Is Community Engagement

Community Engagement involves working to make a difference in the life of our communities and developing the combination of knowledge skills, values, and motivation to make that difference. It focuses on promoting the quality of life in a community by investing in the stability and welfare of the overall community. It seeks to better engage the community to achieve long-term and sustainable outcomes, processes, relationships, discourse, decision-making, or implementation.
It is a process of working collaboratively with groups of people to address issues affecting the well-being of the community and bringing about changes that will improve the health of the community and its members. It requires partnerships and coalitions that help mobilize resources and influence systems, change relationships among partners, and serve as catalysts for changing policies, programs, and practices.
With a focus on the sense of community, the organization embraces four key elements:
Membership – a feeling of belonging and sharing a sense of personal relatedness and emotional safety. Members have a shared history and participation in community development, including inclusiveness to ensure consideration of the diversity that exists within the community.
Influence – creating a safe environment so that members feel that their input and contribution matter. At the same time there is a sense of group cohesion that will make a difference to our members and community at large
Reinforcement – integration and fulfillment of community needs within our organization's mission
Integration and fulfillment of needs – members feel rewarded for their participation in the community.
Community engagement is effective when an organization can
increase members knowledge about a community and/or the issue that needs to be addressed. It encourages members to co-create additional knowledge and understanding while applying the knowledge gained. It also creates future opportunities for members to engage with each other.
Members are active participants and are invested in what happen in your community. As a community it is critical that we continue to strive to maintain a strong bond of interdependence by giving and doing for others to build a strong and vibrant community.
Some of the benefits of community engagement are:
Increase the likelihood that projects or
solutions will be widely accepted
Create more effective solutions
Develop and/or improve knowledge and skills in
problem solving
Empower and integrate people with diverse
backgrounds
Create local networks of community members
Create opportunities for discussing concerns
Increase trust in community organizations and
governance
Allow organizations to identify and understand
differing values and priorities

Your Lawyer, Your Side
Learn More
Call: 860-524-1862 - www.tdormanlaw.com
Immigration Law • Family Law • Estate Planning
• Real Estate Transactions
Immigration • Naturalization
• Deportation/Removal Defense • Criminal Defense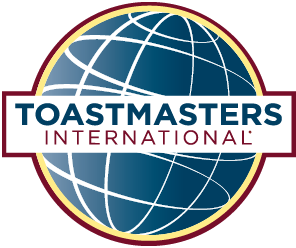 CATCH
Learn More
Improve Skills In
Communication
Toastmasters
Improve Skills In
Leadership
Improve Skills In
Listening
Learn How To
Give Positive Feedback
Opportunities To
Network
Develop Greater
Self-Confidence
Time To Get Better At
Public Speaking!
Tax and Accounting
W.L.B Mortgage & Financial Services, LLC
Ferron's W.I Shipping Co., LLC - "Shipping To Anywhere In The World!"
Jamaica National - Authorized Agent
At Your Service For 40+ Years!
Learn More
Caribbean Travel Agency, Inc
Call: 860-242-1988 / 860-242-0378 - www.carib-travel.com
AD