The Annual Anniversary Gala
Honoring those making a positive impact.
The annual Anniversary Gala is a program by the West Indian Social Club of Hartford, dedicated to awarding/honoring and celebrating members of the community making positive strides forward >
You're Invited!
More details to come stay tuned. See Flyer below.
Join us for the longest-running Formal event in the Northeast on Saturday, April 22rd, 2023 Time: 6 pm The People's Ballroom
About this event
The West Indian Social Club of Hartford will present their 72nd Anniversary Ball and Awards Banquet on Saturday, April 23rd, 2022, at 6:00 p.m. at the People's Ballroom, 3340 Main Street, Hartford, Connecticut.
Why Should YOU attend?
As the longest running banquet of its kind, this event ALWAYS delivers. You will have the opportunity to network with local municipal, state, and federal politicians as well as renown entrepreneurs, artists, and business professionals.
The event will take place at the historic West Indian American Center which has hosted a wide range of people from world-famous recording artists to international heads of state.
You will experience authentic Caribbean cuisine which is guaranteed to delight your taste buds.
For the fashion-conscious individual, this event is the perfect time to debut your new summer look.
Complimentary Reception for Gala attendees takes place from 6:00 pm to 7:00 pm.
For those with looking for a unique experience, VIP Tickets are available.
VIP Tickets include:
Seating in our VIP Section which includes exclusive VIP Menu Options, and exceptional service.
Open Wine Bar
VIP Tickets are limited and will be available on a first come, first serve basis. Act promptly to avoid missing out.
Contact (682) 554-7656 for more info.
Reserve your Anniversary Gala Tickets Today!

Your Lawyer, Your Side
Learn More
Call: 860-524-1862 - www.tdormanlaw.com
Immigration Law • Family Law • Estate Planning
• Real Estate Transactions
Immigration • Naturalization
• Deportation/Removal Defense • Criminal Defense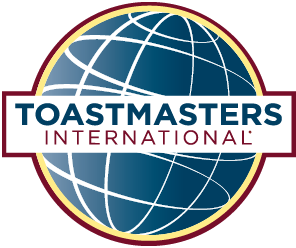 CATCH
Learn More
Improve Skills In
Communication
Toastmasters
Improve Skills In
Leadership
Improve Skills In
Listening
Learn How To
Give Positive Feedback
Opportunities To
Network
Develop Greater
Self-Confidence
Time To Get Better At
Public Speaking!
Tax and Accounting
W.L.B Mortgage & Financial Services, LLC
Ferron's W.I Shipping Co., LLC - "Shipping To Anywhere In The World!"
Jamaica National - Authorized Agent
At Your Service For 40+ Years!
Learn More
Caribbean Travel Agency, Inc
Call: 860-242-1988 / 860-242-0378 - www.carib-travel.com
AD