WISC Cultural Archive Program
Preserve and Protect The Culture!
The West Indian Social Club Archive Program (WISCAP) since 2014.
Mission
To preserve and manage artifacts of Connecticut's West Indian experiences in ways that promote: sociocultural education; long-term research-to-practice community engagements; and sustainable workforce quality-of-life development programs to effectively avert economic entrapment and chronic helplessness in local neighborhood communities.
Executive Board
Beverly Redd (executive director), Tanya Dorman (advisor), and Fiona Vernal (University of Connecticut EDSN-Fellow).
Partners & Subscribers
John Rhone (Alista Technologies); Veronica Airey-Wilson (Airey Insurance); and Keith Tinker (Tinker Insurance)
Accomplishments
• Storage and digitization project for WISC artifacts ($5,000 per year since 2014)
• Refurbish WISC lounge with multimedia projector ($1,500).
• Manage and operate WISC's website ($2,000 per year since 2014).
• Exhibition display program highlighting Connecticut's West Indian cultural experience ($3,000)
Ways To Become WISCAP Partners
Subscription partnership (make annual subscription to WISCAP's mission).
Grant partnership (make one-time grant for selected WISCAP programs or projects).
The EDSN fellow-in-residence program (professional experts assigned to programs or projects).
Research to Practice Partnership (business or institutions sponsored professional experts, programs, or projects).
Special Request
WISCAP is in urgent need of secured heated work space, for at least one year, that can accommodate five or more people working to categorize and digitize the WISCAP artifacts collections.
For more information contact: Beverly Redd mobile: (615) 944-9281, email: westindiansocialclub@gmail.com
Background & History
The West Indian Social Club of Hartford (WISC) in Connecticut was founded in the 1940s as a trusted and affirming space for immigrant farm and other war-effort workers from West Indies. Ownership and control of their clubhouse have enabled the WISC to remain one of the most accessible and culturally affirming commercial space for neighborhood events in Greater Hartford. Continuous community service over the years has allowed WISC to accumulate a large collection of artifacts as tangible and intangible cultural assets with potential for long-term socioeconomic value and quality of life community development.
In recent years however, the WISC is faced with chronic and prohibiting distractors from focusing on conversion of its cultural assets to long-term socioeconomic value. Among these distractors are a dwindling WISC membership (estimated mean age 66, mode 78), limited use of their commercial space clubhouse located in North Hartford, mortgage payment, commercial and property tax, and overdue facility upgrades.
Given these distractions, The West Indian Social Club Cultural Archive Program (WISCAP) was established to coalesce around converting the asset collections into socioeconomic value. WISCAP is a Shared Interest Community group, directed by Beverly Redd since 2014, which enables people at different stages of life, career, and vocation to participate in furthering its mission unencumbered by day-to-day WISC distractors. Partnership with The Education for Development and Support Network (EDSN) foundation provides autonomy, and management oversight, in addition to capacity for jumpstarting and shepherding WISCAP to sustainability in keeping with its mission.

Your Lawyer, Your Side
Learn More
Call: 860-524-1862 - www.tdormanlaw.com
Immigration Law • Family Law • Estate Planning
• Real Estate Transactions
Immigration • Naturalization
• Deportation/Removal Defense • Criminal Defense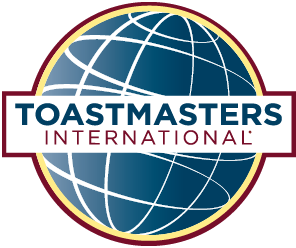 CATCH
Learn More
Improve Skills In
Communication
Toastmasters
Improve Skills In
Leadership
Improve Skills In
Listening
Learn How To
Give Positive Feedback
Opportunities To
Network
Develop Greater
Self-Confidence
Time To Get Better At
Public Speaking!
Tax and Accounting
W.L.B Mortgage & Financial Services, LLC
Ferron's W.I Shipping Co., LLC - "Shipping To Anywhere In The World!"
Jamaica National - Authorized Agent
At Your Service For 40+ Years!
Learn More
Caribbean Travel Agency, Inc
Call: 860-242-1988 / 860-242-0378 - www.carib-travel.com
AD