2015 Miss West Indian Profile
2015 Miss West Indian – Vaeyanna Lettman
Miss West Indian Social Club – Scholarship Pageant – 2015 – Vaeyanna Lettman
Name:
Vaeyanna Lettman
Age:
20
Talent:
Poetry
School:
Manchester Community College
Career Aspiration:
Licensed Clinical Social Worker, Speaker, and Poet
Favorite Thought or Quote:
"THE DEFINITION OF INSANITY IS DOING THE SAME THING AND EXPECTING DIFFERENT RESULTS"
Person of Admiration:
"I truly admire Oprah Winfrey because she is strong and intelligent. She taught me to love myself for me, take responsibility for my past and move on"
Vaeyanna is a full-time student at Manchester Community College, working to become a licensed clinical social worker.
Sponsor:
Oluchi Hair Salon and Day Spa
http://www.oluchihairsalon.com
1041 Blue Hills Avenue, Bloomfield, CT
(860) 242-0744
A Full Service Salon for all Your Beauty Needs. A place where you can kick back relax and enjoy the services!
Their mission is to supply outstanding services quality and products that will enhance our clients physical appearance, mental, and spiritual relaxation.

Your Lawyer, Your Side
Learn More
Call: 860-524-1862 - www.tdormanlaw.com
Immigration Law • Family Law • Estate Planning
• Real Estate Transactions
Immigration • Naturalization
• Deportation/Removal Defense • Criminal Defense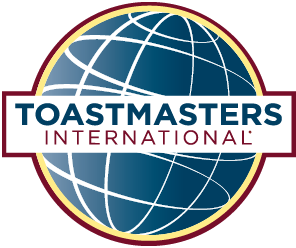 CATCH
Learn More
Improve Skills In
Communication
Toastmasters
Improve Skills In
Leadership
Improve Skills In
Listening
Learn How To
Give Positive Feedback
Opportunities To
Network
Develop Greater
Self-Confidence
Time To Get Better At
Public Speaking!
AD