Pageant Event Information
The 2016 Miss West Indian Social Club Scholarship Pageant
West Indian Social Club, 3340 Main Street, Hartford, CT
July 10th, 2016 @ 4:00 PM
Joy-Ann Biscette – 2016 Pageant Host
Joy-Ann Biscette is a beauty queen that has represented St. Lucia at several regional and international pageants from 2005 to 2013.
After winning a local pageant in St. Lucia in 2005, she represented the country at Miss World 2008 in South Africa and Miss Jamzone 2010 held in Guyana where she was first runner up. Having worked in the sales and service sector of the tourism industry and as an Associate degree holder from Arthur Lewis Community College she entered the Miss St Lucia Universe pageant and won. As Miss St. Lucia Universe, she went to Miss Universe 2011 held in São Paulo, Brazil. In 2013 she also participated as Miss St. Lucia in the Caribbean Miss World pageant, placing as the 3rd runner up.
ROAD TOWN, Tortola, VI – This petite St. Lucian gem was born under the zodiac sign Aquarius and was named Joyann by her parents Martin Rosemond and Teresa Biscette. Her parents recognized from birth that this tiny baby was effervescent and captured everyone's heart with her sparkling eyes and adorable face.
Joyann Biscette was raised in a household with her father, aunts, uncle and grandparents. This upbringing afforded her the opportunity to understand the old and modern day traditions and the importance of family values.
Joyann attended the Sir IRA Simmons Secondary School in St. Lucia and gained CXC passes in Mathematics, English, Literature, Geography, Principles of Business, Office Procedures and Social Studies. She holds an associate degree in Business Administration from the Sir Arthur Lewis Community College St. Lucia and a Certificate in Events Management from the University of Washington.
Upon leaving school Joyann seeked employment within the tourism industry and is employed with Harry Edward Jewelers St. Lucia as a Customer Service Representative. She takes pleasure in her job responsibilities which also affords her the opportunity to promote her island during the first interaction with the visitor. Joyann is well aware that creating the first and last impression with the customer ensures a return visit. Her aim is to always surpass their expectations through great hospitality and excellent service.
Joyann is a local model and pageant lover, she captured the National Carnival Queen title, placed 3rd at the 2006 Miss Carival and was awarded
best talent. She is Miss St. Lucia World 2008, 1st runner up at Miss Jam Zone 2010 and Miss St. Lucia Universe 2011 and was recently selected Miss St. Lucia Caribbean World 2013.
Joyann recognizes that all aspects of her life is linked to Entertainment, Tourism, Sales and Marketing and aspire to a future as an International Relations Correspondent for St. Lucia. She is due to attend Central Connecticut State University to major in Marketing & Sales.
Joyann is honored to be representing her country at the 2013 Miss Caribbean World. She believes that representing one's country, be it sports, pageantry, performing arts, school debates or any other form of representation is one of the greatest honors any individual can achieve. She feels extremely blessed for such opportunities as the experience and exposure creates fond memories and everlasting friendships.
2016 Pageant Makeup Artists
Ashlee has worked as a professional makeup artist for 2 years. She graduated from American International College in 2014 where she obtained her degree in Business Management. While completing her degree she also attended Marienello School of beauty where she studied makeup artistry. She began her professional career immediately after receiving her certification. Ashlee's professional skills include bridal, in-studio, fashion, video, and print makeup. She works out of her own studio located in West Hartford and is also available for travel. View her work on:
INSTAGRAM: www.instagram.com/mubyashlee
FACEBOOK: www.facebook.com/mubyashlee.
Gary Corbett – Makeup Artist
Gary Corbett is a Master Hair Stylist And Makeup Artist Specializing in short cuts. He is also a Design Essentials Educator and Technician.
Front Page – 2016 Pageant Performing Artist
Born in Hartford, CT Front Page (sometimes styled Front Page [vii]) was raised primarily between two cities Hartford and London, England. With Jamaican parents (mother raised in London) Page was frequently away from his birth city.
Front Page uses his music as a conduit to express his view on various issues. "That's why my name is Front Page you see the news paper it gives you a new issue daily." Not preachy but Page feels that issues need to be addressed and bluntly does so in his music without a care for who's offended. This energy and imagery is what you get in his music.
To compliment his passionate aura Front Page has an unparalleled stage show and presence that sets him apart from any other.
Front Page is also an Actor, Youth Motivational Speaker and Product of Academia. An Alumni of Northeastern University he's been invited to speak at various schools from the elementary to collegiate level across the UK and USA, Harvard University among them. His Discography consists of 3 Releases The Token (2010) I Wish I Was White (2010) and Autumn City Kids (2013). He is currently working on a new project coming soon in 2016 or as he would say "soon come." You can also witness his showcase of lyricism in the 20 Year Jux Freestyle web series, which was given praise by Hip Hop legend Treach of Naughty By Nature. As Front Page lives his Becoming, he will display a new level of passion, creativity, and insight to the world as we know it. He is solid in his path, identity, and worldview and is out to put his flag down in the world of music. "I am not here to be anybody but me" Page says "The More you fit in is the less you stand out."
SOUNDCLOUD: Soundcloud.com/FRONTxPAGE
TWITTER: Twitter.com/FRONTxPAGE
INSTAGRAM: Instagram.com/FRONTxPAGE
YOUTUBE: YouTube.com/vivaFrontPage
FACEBOOK: Facebook.com/FrontxPage
Pageant Venue
The West Indian American Centre
3340 Main St
Hartford, CT, CT 07130

Your Lawyer, Your Side
Learn More
Call: 860-524-1862 - www.tdormanlaw.com
Immigration Law • Family Law • Estate Planning
• Real Estate Transactions
Immigration • Naturalization
• Deportation/Removal Defense • Criminal Defense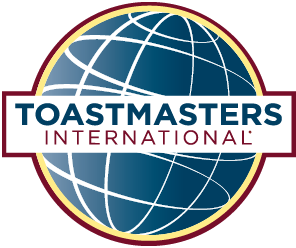 CATCH
Learn More
Improve Skills In
Communication
Toastmasters
Improve Skills In
Leadership
Improve Skills In
Listening
Learn How To
Give Positive Feedback
Opportunities To
Network
Develop Greater
Self-Confidence
Time To Get Better At
Public Speaking!
AD