Endia DeCordova
Endia DeCordova is the dean of Institutional Advancement and Community Engagement for Manchester Community College (MCC). She was formerly the associate dean and associate director of Institutional Advancement and public relations associate for MCC. Ms. DeCordova is an innovative, comprehensive communications professional recognized for creating, designing, and executing, strategic fundraising, public relations and marketing initiatives, as well as executing community engagement and outreach programs. In her current role, she provides overall leadership and management of the college's comprehensive development and community engagement programs as well as the MCC Foundation. This include areas pertaining to development communications, fundraising and public relations, special events management, alumni relations, scholarships, business development, major gift solicitation and volunteer recruitment. Ms. DeCordova is an adjunct faculty member at MCC teaching courses in public speaking and sales. She is a recognized public speaker, known for delivering high-energy presentations on topics such as servant leadership, defining your personal brand, developing an effective fundraising plan, and public relations 101. She recently launched the girl's leadership empowerment and leadership program entitled Megandi's Dream. Previously, she served as the immediate past-president of the Public Relations Society of America-Connecticut Valley Chapter (PRSA-CVC), and on the board of directors for NBC Connecticut's "Black Perspective" public affairs program as producer and host. Ms. DeCordova holds a master of business administration degree from the University of Hartford Barney School of Business and a bachelor of science degree in communications from Morgan State University in Baltimore, Maryland. She resides in Windsor with her thirteen year old son.
Dalila May

Dalila May is a Connecticut native of Jamaican descent, the first generation born in the United States. She is a Correctional Counselor and pageant enthusiast. Dalila graduated in 3 years from the University of Connecticut with her Bachelors degree in psychology followed by a Masters degree in Professional Counseling. During her senior year of her undergraduate studies, Dalila was afforded the opportunity to intern at a state prison as a Correctional Counselor Intern, which left quite an impression on her as she continued on that path as a professional.
When not touring the prison halls and counseling offenders on the effects of their crimes, Dalila throws on her heels, rips the runway and also participates in the state pageant for the Miss USA system. During her pageant career, as the only woman of West Indian descent, she has won the Miss Photogenic award and has placed as a top 15 semifinalist and most recently placed as second runner-up out of 40 women in Miss Connecticut USA 2016.
Dalila is passionate about her social cause and has worked extensively with victims of domestic violence. Not only has she helped victims, but she has also helped to raise both funds and awareness. Her work entails helping victims to overcome the obstacles that come from being freed from an abusive relationship, using her counseling skills to empower victims who have been physically abused and mentally enslaved. She was photographed in the Hartford Courant and recognized for her work with Interval House. Dalila is a Certified Battered Womanís Counselor and has worked as a Victim Advocate in court for victims of domestic violence.
Robert Williston Jr.
Robert Williston Jr was born in Hartford, CT and is currently employed at Pratt & Whitney as an engineer. Raised in Bloomfield, he went through the public school system and graduated from Bloomfield High School in 2001. Following high school he went on to pursue his Bachelors of Science in Mechanical Engineering at the University of Connecticut, where he graduated in 2005. Robert considers himself a family-oriented person as he strives to be a positive role model to his two younger brothers and a loving husband to his wife of 3 years. Aside from spending time with his family he is actively involved in the community and is an active member of the National Society of Black Engineers, where he has held a number or leadership positions. In his spare time he also thoroughly enjoys DJing when he gets the opportunity. As a prior recipient of the West Indian Social Club Memorial Scholarship in 2001, Robert is honored to serve as a judge for the 54th Annual Miss West Indian Social Club Scholarship pageant and looks forward to continuing his relationship with the organization.
Jennifer Raines-Pusey
Jennifer Raines-Pusey is a Social Worker/ Program Manager at Catholic Charities in Hartford Connecticut. Jennifer was born in the island of Jamaica. She migrated to Canada later on to the United States. Jennifer earned a Bachelor's Degree in Human Services and a Master's Degree in Social Work (LMSW) from Springfield College in Springfield Massachusetts. Jennifer enjoys working with children and adults. She is very involved in her Church and her community and currently serves on several committees in the Church.
Dr. Sean Seepersad
Sean Seepersad, PhD., was born and raised in Trinidad and Tobago. After obtaining his BSc. In Sociology, he migrated to the United States to do his graduate degree in Human Development and Family Studies at the University of Illinois at Urbana-Champaign. His career has been focused on the success of youth and young adults in the areas of education and social relationships. He currently is a senior consultant with the Connecticut Office of Higher Education, an adjunct professor at the University of Connecticut and president of the Web of Loneliness Institute, Inc.
Heather Hope Cato
Heather Hope Cato is Co-Owner and Operator of After 5 Design & Consulting, an event planning, personal shopping and interior design firm. Together with her sister Lisa Cato-Scott, they have established a reputable company that brings new meaning to their phrase, ìWe Bring Your Vision to Life.î Their philosophy of creating memorable experiences and creating personalized events all within a clientís budget is what sets them apart from all others. The two sisters began their business as something fun to do for friends and family. The name was derived from the fact that they would work on the fun stuff after 5pm since they both work full time as Adult Probation Officers in the Greater Hartford area. They would help to plan baby showers and go shopping with Lisaís fashion sense and style and always were complimented on how great they looked. Soon the demand grew and friends were referring them to others in the network and as business grew, so did their confidence. Eventually the two formed their company and have been excited about the new possibilities and adventures ever since. After 5 Design & Consulting takes pride in every detail and in the personal touch that they bring to each and every client. As an undergraduate, Heather attended the University of Connecticut where she majored in English and Womenís Studies, which she feels has enhanced her communication skills and writing skills to work effectively to put forth the agenda established within their business model. As a graduate of St. Joseph College, Heather obtained her Masterís Degree in Community Counseling (Clinical Mental Health) which she believes has been very helpful in her 17 year professional career as an Adult Probation Officer assigned to supervise Mental Health clients. Heather was recently promoted to the Cultural Competency Field Representative position within her agencies Training Academy where she works to promote diversity, cultural competency and inclusion. In addition to her professional life, Heather is an active member of the local Hartford chapter, Epsilon Omicron Omega of Alpha Kappa Alpha Sorority, Inc. which is an international service organization, founded in 1908. It is the oldest Greek-lettered organization established by African-American college-educated women. Alpha Kappa Alpha Sorority, Incorporatedís mission has been to cultivate and encourage high scholastic and ethical standards, to promote unity and friendship among college women, to study and help alleviate problems concerning girls and women in order to improve their social stature, to maintain a progressive interest in college life, and to be of ìService to All Mankind.î As a member of this distinguished organization, she has had the privilege to serve as chair of the Connections Committee, whose mission is to identify and study national and international issues which impact quality of life; designs strategies for communication with the membership regarding these issues; mobilizes the membership for action; and formulates and recommends position statements to the President and/or Board of Directors. On the local level, the Connections Committee works with members of the legislature to set the agenda and bring awareness to issues affecting the communities which we live including cultural disparities, appropriate and equal access to healthcare, educational and economic equality and basic human dignity through its national AKA Day at the Capitol. Heather has also held regional positions on Alpha Kappa Alpha Sorority, Incorporatedís Connections Committee and Hospitality Committee. Heather has also served as the chapterís Hospitality Chair and as the Sergeant at Arms. In addition, she has participated in numerous community service projects spearheaded by the sorority, including raising awareness of Breast Cancer, Heart Health and youth education initiatives and has volunteered at Food Share and Union Baptist Church Breakfast Program. Heather is also on the Social Action committee at Faith Congregational Church where she is a member and this committee works to raise awareness to injustices occurring within the surrounding Hartford communities and to advocate for those who do not have a voice in the community and to improve the quality of life for those whom they serve. Heather believes that her diverse background, her passion for helping others, and her interest in assisting her agency, CSSD (Court Support Services Division) with its mission to be more Culturally Competent is a benefit to the greater good of the community. She is also excited about the future of her company After 5 Design & Consulting and looks forward to making someoneís Vision a Reality and creating and sharing in special memories in the process. Heather Cato resides in the Greater Hartford area and is the proud aunt to her 5 year old niece, Chandlyr Amber Scott. She enjoys reading, cooking, shopping and traveling. For more information and to contact Heather, please refer to her email address, soulsistersdesign@gmail.com.

Your Lawyer, Your Side
Learn More
Call: 860-524-1862 - www.tdormanlaw.com
Immigration Law • Family Law • Estate Planning
• Real Estate Transactions
Immigration • Naturalization
• Deportation/Removal Defense • Criminal Defense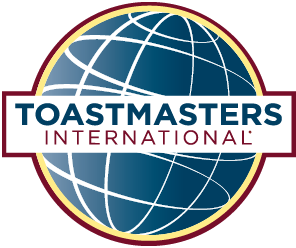 CATCH
Learn More
Improve Skills In
Communication
Toastmasters
Improve Skills In
Leadership
Improve Skills In
Listening
Learn How To
Give Positive Feedback
Opportunities To
Network
Develop Greater
Self-Confidence
Time To Get Better At
Public Speaking!
Tax and Accounting
W.L.B Mortgage & Financial Services, LLC
Ferron's W.I Shipping Co., LLC - "Shipping To Anywhere In The World!"
Jamaica National - Authorized Agent
At Your Service For 40+ Years!
Learn More
Caribbean Travel Agency, Inc
Call: 860-242-1988 / 860-242-0378 - www.carib-travel.com
AD