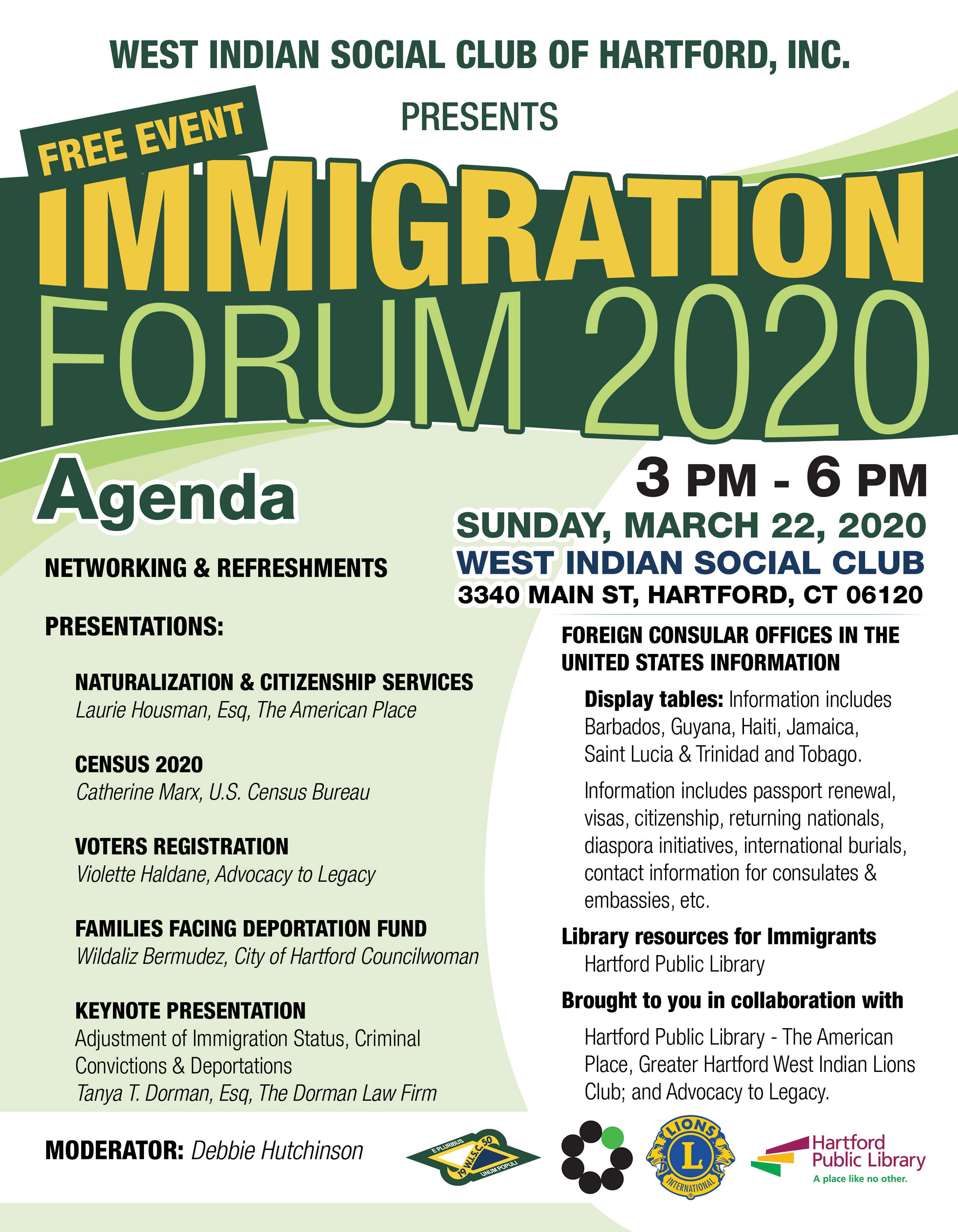 (Postponed until Further Notice): Immigration Forum 2020 (Free Event)
AGENDA
NETWORKING & REFRESHMENTS
PRESENTATIONS:
Naturalization & Citizenship Services
Laurie Housman, Esq, The American Place
CENSUS 2020
Catherine Marx, U.S. Census Bureau
Voters Registration
Violette Haldane, Advocacy to Legacy
Families Facing Deportation Fund
Wildaliz Bermudez, City of Hartford Councilwoman
KEYNOTE PRESENTATION
Adjustment of Immigration Status, Criminal Convictions & Deportations
Tanya T. Dorman, Esq, The Dorman Law Firm
Moderator: Debbie Hutchinson
---
Foreign Consular Offices in the United States Information
Display tables: Information includes Barbados, Guyana, Haiti, Jamaica, Saint Lucia & Trinidad and Tobago.
Information includes passport renewal, visas, citizenship, returning nationals, diaspora initiatives, international burials, contact information for consulates & embassies, etc.
Library resources for Immigrants
Hartford Public Library
Brought to you in collaboration with
Hartford Public Library – The American Place, Greater Hartford West Indian Lions Club; and Advocacy to Legacy.