CATCH Toastmasters
Develop your Leadership & Communication Skills – Build confidence!
The Caribbean American Toastmasters Club of Hartford (CATCH)
Three (3) Reasons to join CATCH Toastmasters
What is CATCH Toastmasters? How can CATCH Toastmasters help you?
What is CATCH Toastmasters?
To understand CATCH you must first understand Toastmasters International.
"Toastmasters International is a nonprofit educational organization that teaches public speaking and leadership skills through a worldwide network of clubs. Headquartered in Englewood, Colo., the organization's membership exceeds 364,000 in more than 16,200 clubs in 145 countries. Since 1924, Toastmasters International has helped people from diverse backgrounds become more confident speakers, communicators, and leaders." – as of 2020
CATCH is one such club in the network of international clubs where you can learn to become a more confident communicator & leader.
Great Leadership and Effective Communication goes hand in hand:
At our meetings, you enhance these skills by giving and receiving evaluations, performing other meeting roles, serving as club officer, listening, mentoring, etc.. All of which are translatable into real life.
Example(s) of our club member(s) improving their communication skills by practicing for a Contest.
Why Join CATCH Toastmaster?
We believe lessons learned from the Toastmaster curriculum can make communication more effective, thus enhancing leadership. Great communication and leadership forge great collaborations to move communities and organizations forward.
CATCH Location:
We operate right out of the founders room at the West Indian Social Club.
CATCH Meeting Times:
Second (2nd) Tuesdays of Every month
Fourth (4th) Tuesdays of Every month
Note: CATCH Toastmasters and the West Indian Social Club of Hartford are two separate entities. WISCOH provides the location and the space for CATCH to conduct their meetings.

Your Lawyer, Your Side
Learn More
Call: 860-524-1862 - www.tdormanlaw.com
Immigration Law • Family Law • Estate Planning
• Real Estate Transactions
Immigration • Naturalization
• Deportation/Removal Defense • Criminal Defense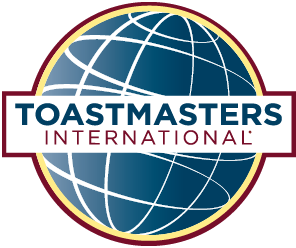 CATCH
Learn More
Improve Skills In
Communication
Toastmasters
Improve Skills In
Leadership
Improve Skills In
Listening
Learn How To
Give Positive Feedback
Opportunities To
Network
Develop Greater
Self-Confidence
Time To Get Better At
Public Speaking!
Tax and Accounting
W.L.B Mortgage & Financial Services, LLC
Ferron's W.I Shipping Co., LLC - "Shipping To Anywhere In The World!"
Jamaica National - Authorized Agent
At Your Service For 40+ Years!
Learn More
Caribbean Travel Agency, Inc
Call: 860-242-1988 / 860-242-0378 - www.carib-travel.com
AD